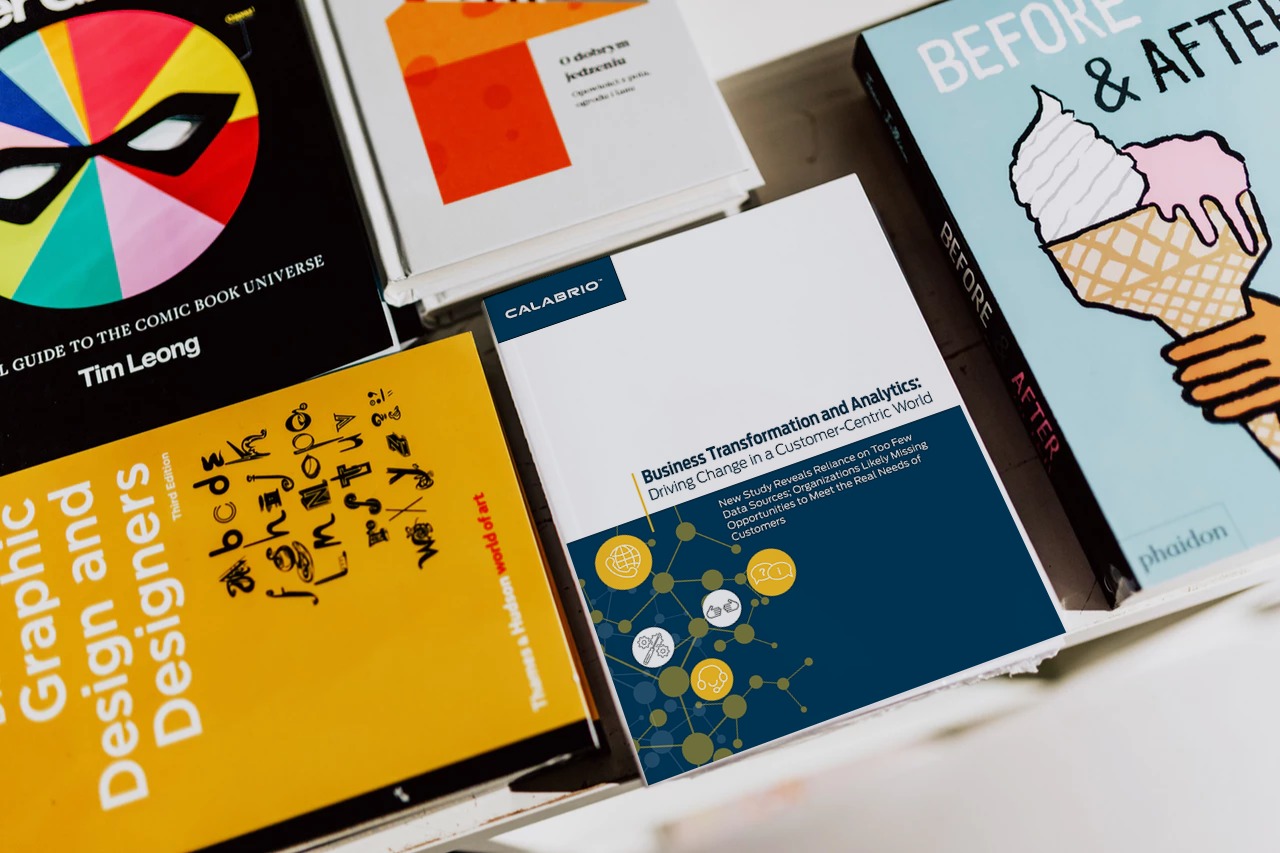 Sample Analytics Report Pages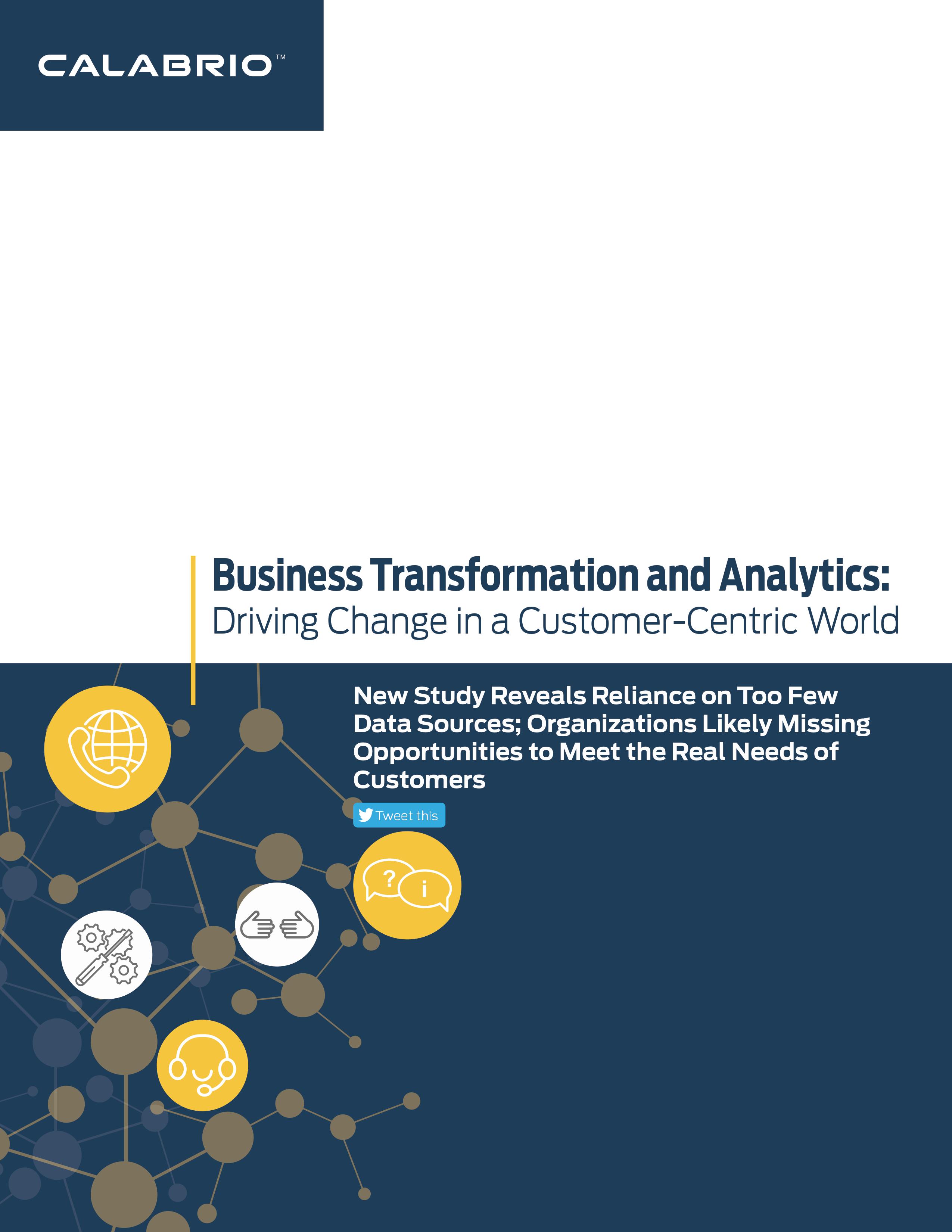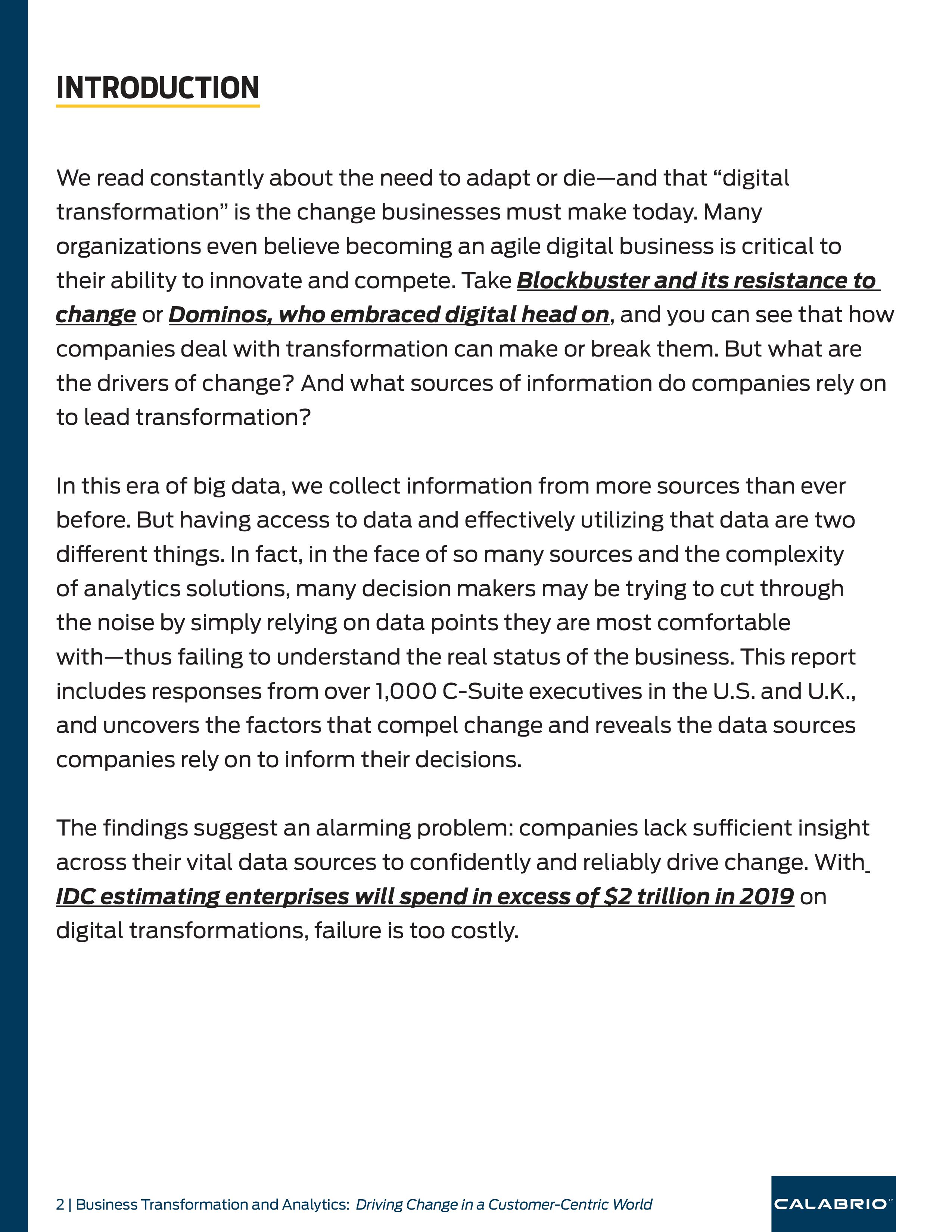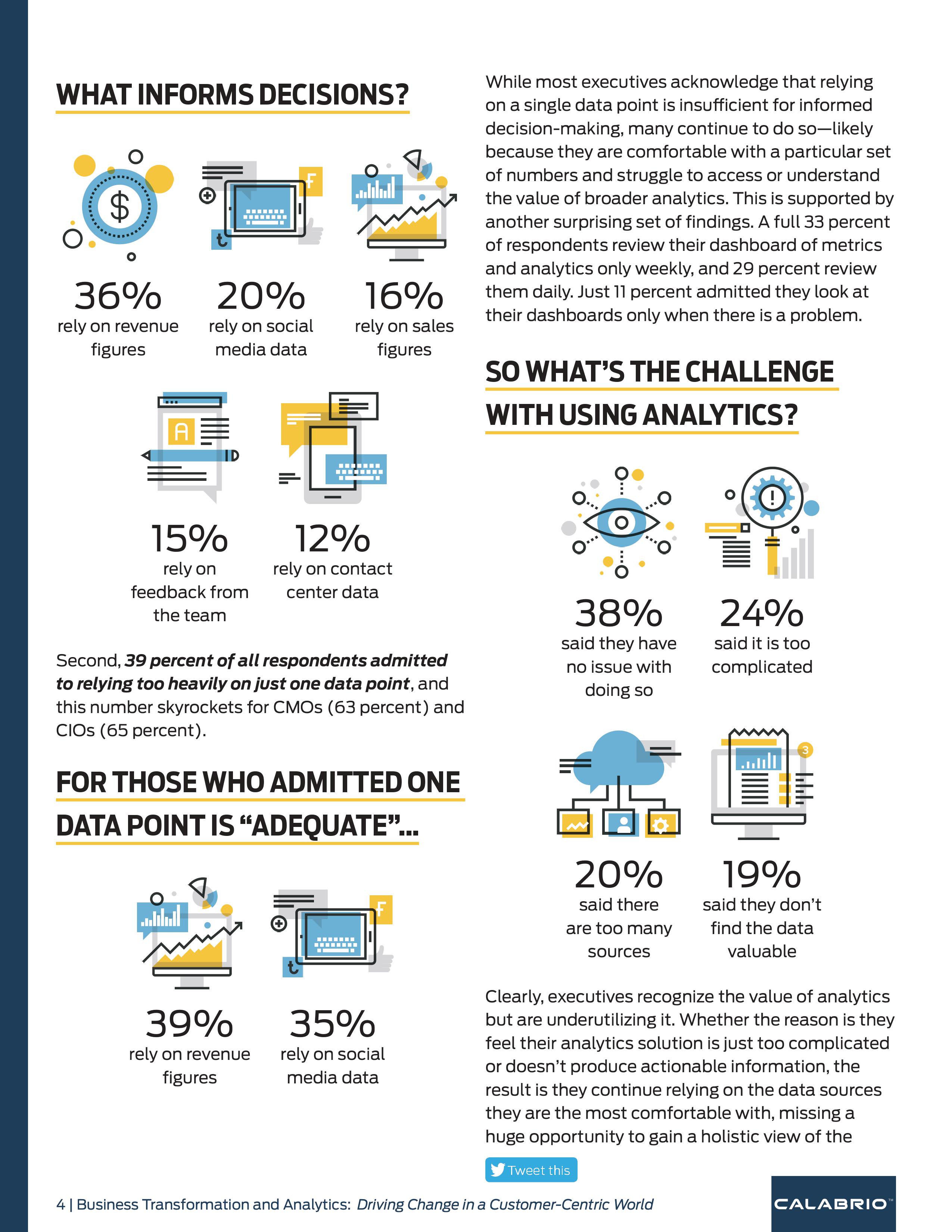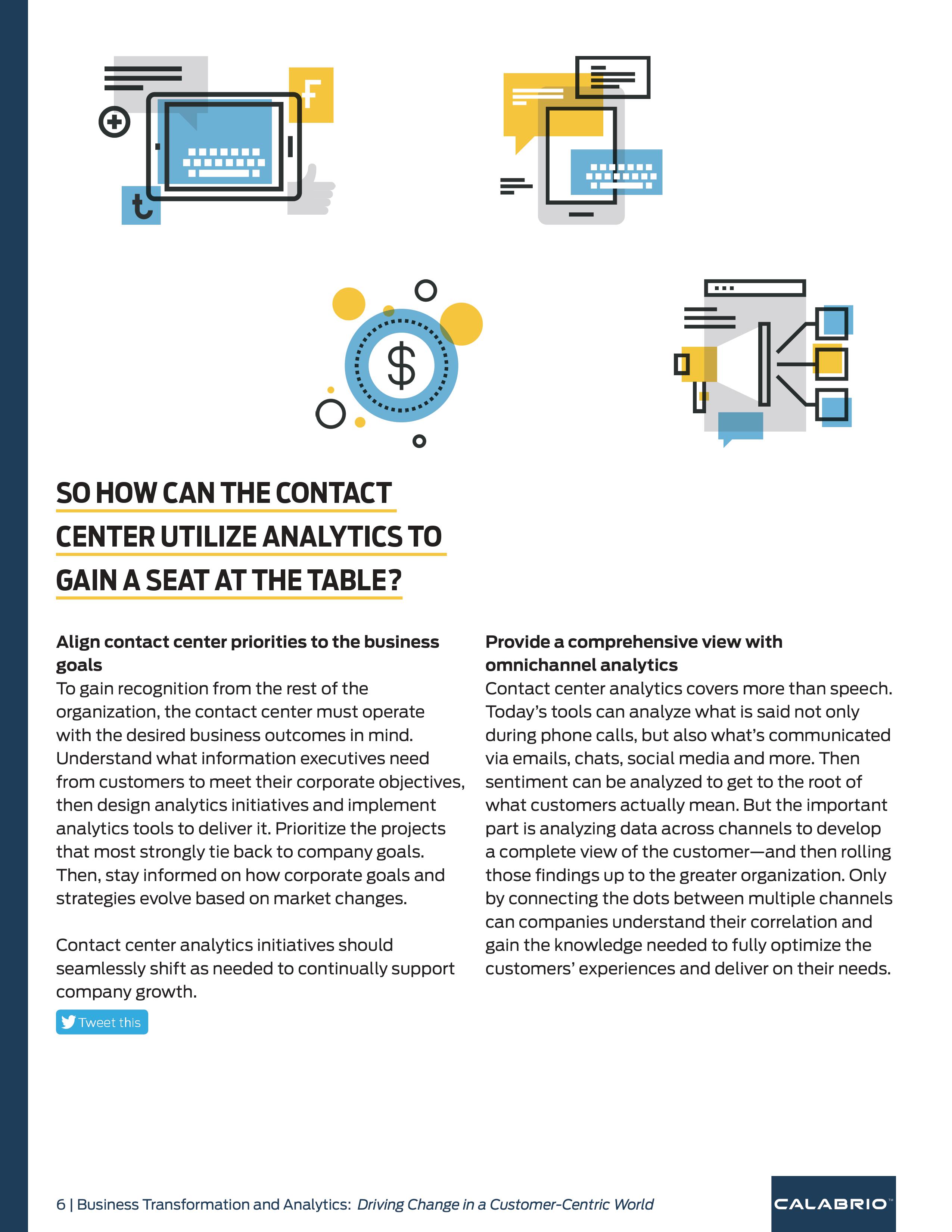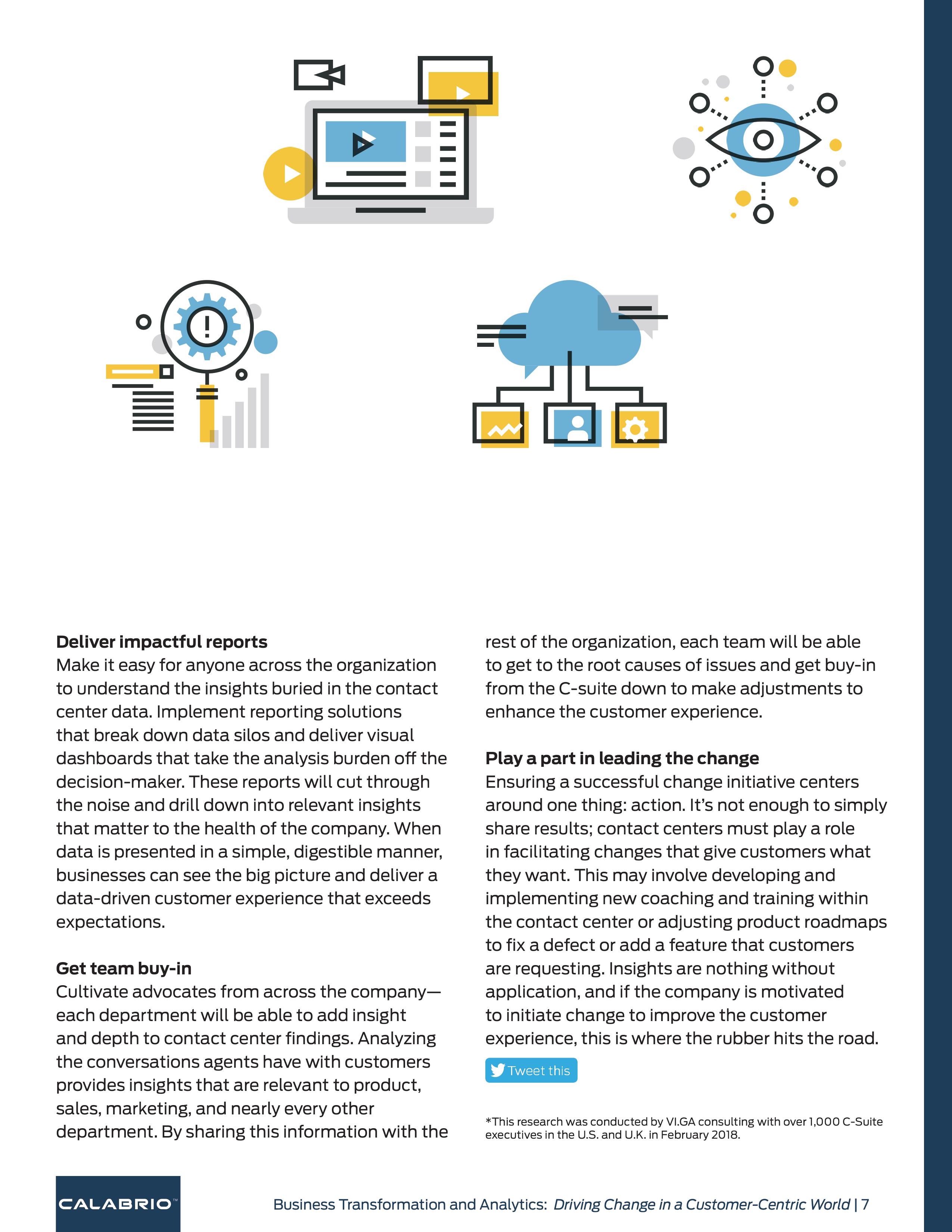 Analytics Report Infographic
Analytics Report Digital Marketing Graphics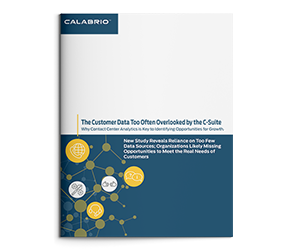 Calabrio, a leading provider of customer engagement and analytics software, commissioned a study that surveyed more over 1,000 C-Suite executives in the U.S. and U.K., about the factors that compel a change in their organization and the data sources companies rely on to inform their decisions. In order to distribute the findings, Calabrio produced an eight-page report in the U.S. and U.K. with a focus on change in the organization and analytics data.
I attempted to hook into the feel of movement and data flow to match the content of the study. Utilizing vector graphics and a bold color palette, the design took a statistics-heavy report and broke it up into digestible chunks of readable and sharable information.
The report was used as a cornerstone to the organization's quarterly demand generation efforts in both digital and print medium. A regionalized infographic was also produced for this report.
Organization: Calabrio
Role: Art Director & Designer
URL: calabrio.com
Download: Analytics Business Change Report
Download: Analytics Business Change Infographic